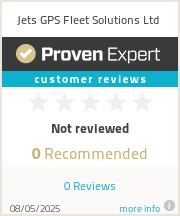 ABOUT JAN
Jan Evans has been in the tracking industry since 2003 and during this time has worked with most of the major and some less known tracking providers within the industry.
Now one of the tracking "old boys" he has a unique insight to the nuances that can catch out unsuspecting decision makers hidden in the small print.
A huge believer in client relationships he firmly believes that some of the practices within the industry aren't a nice way to do business so is sharing his insights with you to help you make the right solution decision for your fleet.
A Blackburn lad and Rovers fan, he now lives in Great Harwood with his wife of 13 years, Maxine and his daughters, Neave, 7 and Frankie, 4.
He is a huge Star Wars fan and spends any free time helping fundraise for various charities and good causes with North West based Star Wars costuming groups!